Welcome to the March 2020 newsletter. First, apologies for a missing February newsletter. The lack of said newsletter shouldn't worry anyone too much. There has been a lot of activity behind the scenes. We have defined our mission and set out some guiding principles for development. We have made progress towards our marketing ambitions by hiring a growth manager. We have found someone dedicated to growing our presence and public profile. The growth manager will also work on a long term marketing strategy. We will explain more about all this in the next few sections. We will also introduce our new Windows installer and a new TOR 'pluggable transport'. This is part of our ongoing commitment to offer real world privacy features.
Our purpose is to provide a digital alternative to cash - a global, borderless currency that protects your privacy!

Spectrecoin Core Team
New Team Member, Growth Manager: Josh Igoe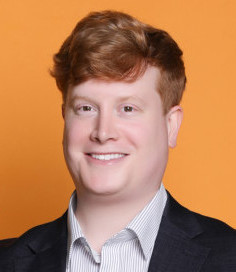 Josh Igoe, our latest team member and the new Spectrecoin 'Growth Manager' took up his post a couple of days ago. Josh is currently getting to know the team and how we work.
Josh has a ten-year multi-disciplined background in digital remote work. He dedicated most of the last 3 years to the blockchain and cryptocurrency space. He worked as a marketing manager and a product manager. He was also the country manager for various projects in Asia and Europe. He co-hosts a cryptocurrency podcast which discusses blockchain related news weekly. This podcast is "Darkside of the Hodl Moon". He heard about Bitcoin in 2011 and in 2015 he completed the Draper University introduction to Bitcoin. He continued his interest by completing the Oxford University Blockchain strategy course in 2018. He completed the Digital Marketing nanodegree from Udacity in 2019 and he graduated from the Quantic MBA in 2019. Josh has been a fan of Spectreproject since 2017. He loves the coin's focus on privacy and its anonymous staking features. Josh has now joined the project. His goal with Spectrecoin is to focus on growth across many metrics. He wants to improve awareness to help get the attention we all know it deserves! We encourage any marketing idea or communication directly to Josh:
e-mail: [email protected]
Mission & Principles
The core team held a series of discussions throughout February. We all agreed that Spectrecoin is a focused, single purpose project. We aim to become an online payment system. We aim to become a store-of-value with a very strong emphasis on the privacy of its users. Spectrecoin cannot be everything to everyone. Development would suffer from stretching the goals too wide. We will not seek to develop complicated auxiliary digital or online infrastructure. We will rather seek to integrate into existing systems and pursue relevant partnerships. We want to be the best at what we do. We want to refine, improve and further develop the software. We want to apply some core values and principles to achieve our aims.
Purpose & Mission
"Our purpose is to provide a digital alternative to cash -
a global, borderless currency that protects your privacy!"
Spectrecoin will be a globally available payment system and a store of value. Spectrecoin will be the individual user's private bank on mobile and other platforms. Spectrecoin offers users a healthy interest for running the software. Spectrecoin also protects the user's privacy. We will make the software user friendly, with a great user experience. We will position ourselves as a real alternative to leading cryptocurrencies, like Bitcoin, DASH and Monero. We will focus our efforts on this goal alone. Through our upcoming marketing campaign, rebrand and release of our Android wallet we will show everyone that we can compete.
Guiding Principles
We are ideologically driven to develop state-of-the-art privacy technology that;
- Protects human rights by being censorship and surveillance resistant
- Protects the environment by being eco-friendly and energy efficient
- Adapts to an evolving future and incorporates innovation
- Is easy to use and useable almost anywhere via mobile platforms
- Is developed out of necessity and not for profit
Marketing Update
Our new 'growth manager' Josh has already done a great job getting to know the team and their background. He has started working on developing a marketing strategy for Spectrecoin. If you think we have been quiet lately, that is about to change over the next few weeks.
We have hired a long term 'Growth Manager' to take charge of marketing
We have a dedicated fiat / BTC marketing budget for paid engagements
We will expand our social media reach and open new channels
We will have an ongoing discussion to integrate rebranding in the strategy
We will increase our public engagement and be present in the media
There are truly exciting times ahead for the project and we are all getting stuck in to drive this project to where it deserves to be and build the best privacy project around.
New Windows Installer
We are proud to unveil our new Windows installer for Spectrecoin. This is a significant step forward towards more user friendly software. If you haven't yet seen our new and updated download page, have a look below and you can now download without having to access GitHub. We will always have the very latest versions available. https://download.spectreproject.io/
Installing Spectrecoin for Windows is now as easy as it can be and even users new to crypto wallets should not have any issues. Simply follow the link to our download page and find your operating system and choose Win64 Installer if you want to try the new installer. Download and follow the steps as you would for any other Windows app. As part of the installer it will offer to download the 'bootstrap' (a copy of the blockchain) to speed up sync time. Simply check the box to automatically download the blockchain. This might take a bit of time depending on your connection speed and computer. Just be patient, in the vast majority of cases this will be quicker than syncing the wallet from scratch.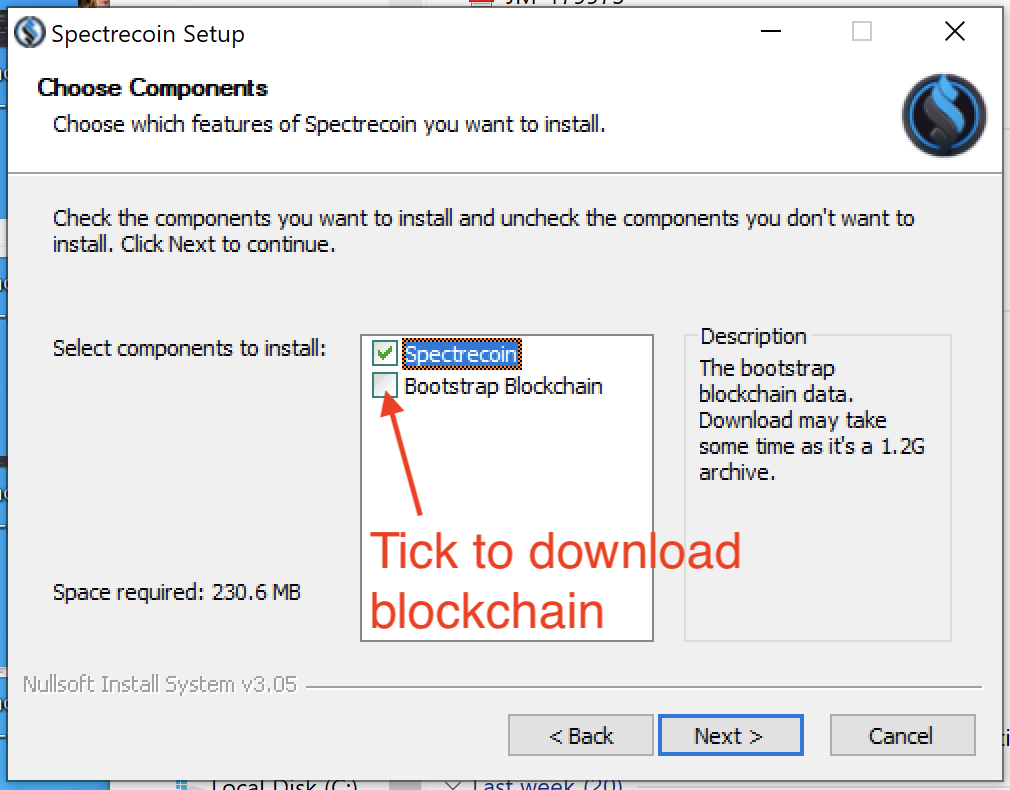 Another unique feature found only in Spectrecoin, we let you choose what 'TOR flavour' you want to use. Spectrecoin nodes all run as hidden services and any node attempting to connect without TOR will be rejected by the network. Unfortunately, in some countries TOR is being blocked or is otherwise banned (LINK) and we have therefore incorporated two so called obfuscation protocols (pluggable transport) that will attempt to hide the fact that you use TOR and aid censorship circumvention. We believe Spectrecoin is the first and only cryptocurrency to offer this. We will continue to research this and we are determined to make Spectrecoin available in any country and to anyone who wants to use it.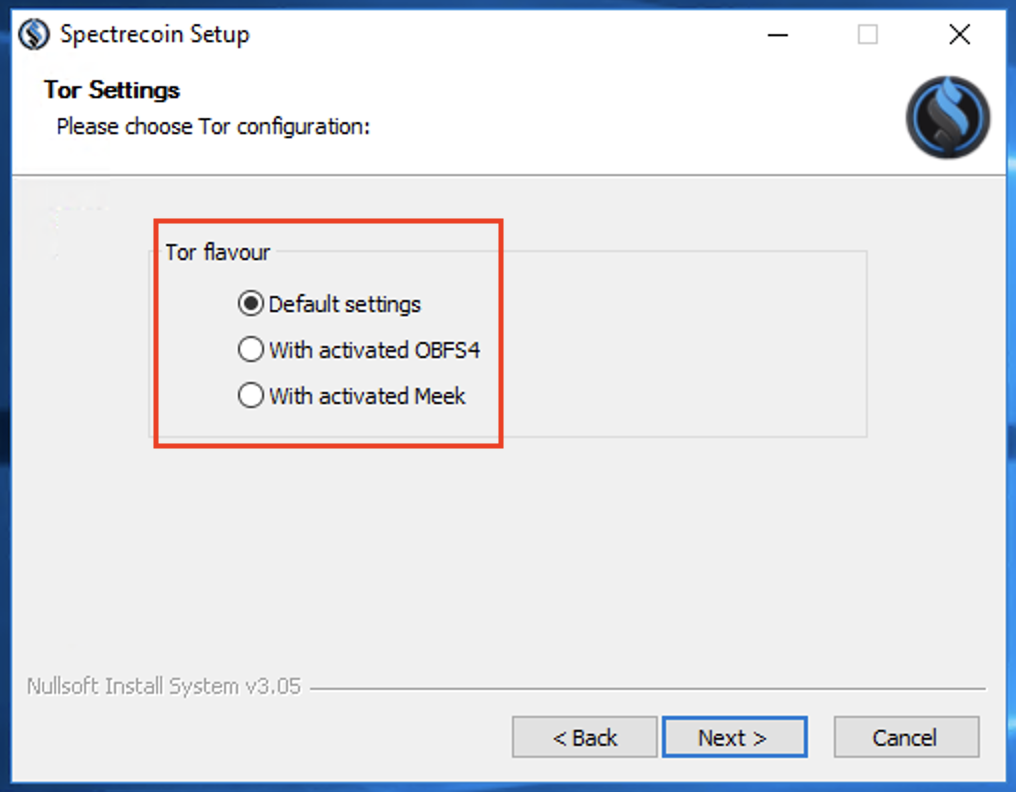 What is Meek? "Meek tunnels your Tor traffic through HTTPS, and uses a technique called "domain fronting" to hide the fact that you are communicating with a Tor bridge—to the censor it looks like you are talking to some other web site."
What is OBFS4? "OBFS4 is a randomizing transport: it adds an extra layer of specialized encryption between you and your bridge that makes Tor traffic look like random bytes. It also resists active-probing attacks, where the censor discovers bridges by trying to connect to them."
https://blog.torproject.org/tor-heart-bridges-and-pluggable-transports
If this is your first time setting up a Spectrecoin wallet, please look back to the following guides for how to set up and use the HD wallet (mnemonic seed) that you will need the first time you start the wallet.
Marketing Funding
Over the last few weeks we have raised almost £20,000,- for our marketing effort but @Mandica is still offering for sale: up to 250,000 XSPEC @ 0.00001400 BTC/XSPEC (or near offer) for The Spectrecoin Foundation. The slightly increased price reflects the fact that it is impossible to buy this amount on exchanges. This is a one off chance to obtain a large amount of XSPEC. This will be added to the marketing budget and 100% of the BTC raised will be converted into GBP and will fund the upcoming marketing effort. DM @Mandica on Discord or e-mail [email protected] to discuss this. We are also accepting BTC donations on 31xGDqBbmkjwGHfkgCBH5mPrY5sDDaKSVQ

When the marketing effort kicks off there will be no more offers of XSPEC for sale.
Links
Website: https://spectreproject.io/
Wallet downloads: https://download.spectreproject.io/
GitHub: https://github.com/spectrecoin/spectre
Block explorer: https://chainz.cryptoid.info/xspec/
Coinmarketcap: https://coinmarketcap.com/currencies/spectrecoin/
Crex24: https://crex24.com/exchange/XSPEC-BTC
Livecoin: https://www.livecoin.net/en/trading/XSPEC_BTC
Altilly: https://www.altilly.com/market/XSPEC_BTC
Citex: https://www.citex.co.kr/#/trade/XSPEC_BTC
Discord: https://discord.gg/ckkrb8m
Twitter: https://twitter.com/Spectrecoin
Bitcointalk: https://bitcointalk.org/index.php?topic=4434053.0
Reddit: https://www.reddit.com/r/XSPEC/
Telegram: https://t.me/spectrecoin
Facebook: https://www.facebook.com/spectrecoin/
All the best from the Spectrecoin Core Team!