SPECTRECOIN NEWS
Welcome to the April 2020 newsletter. We are currently living through some extraordinary times with large parts of the world in virus lockdown. The emerging post-coronavirus world seems uncertain and unpredictable at this time. The Spectrecoin core team is very much decentralised, and we will keep our focus. We are working on completing our mission to provide a digital alternative to cash - a global, borderless currency that protects your privacy! We are making great strides to increase our public profile and make Spectrecoin known. In this edition of the newsletter, we cover the following:
Happy Easter!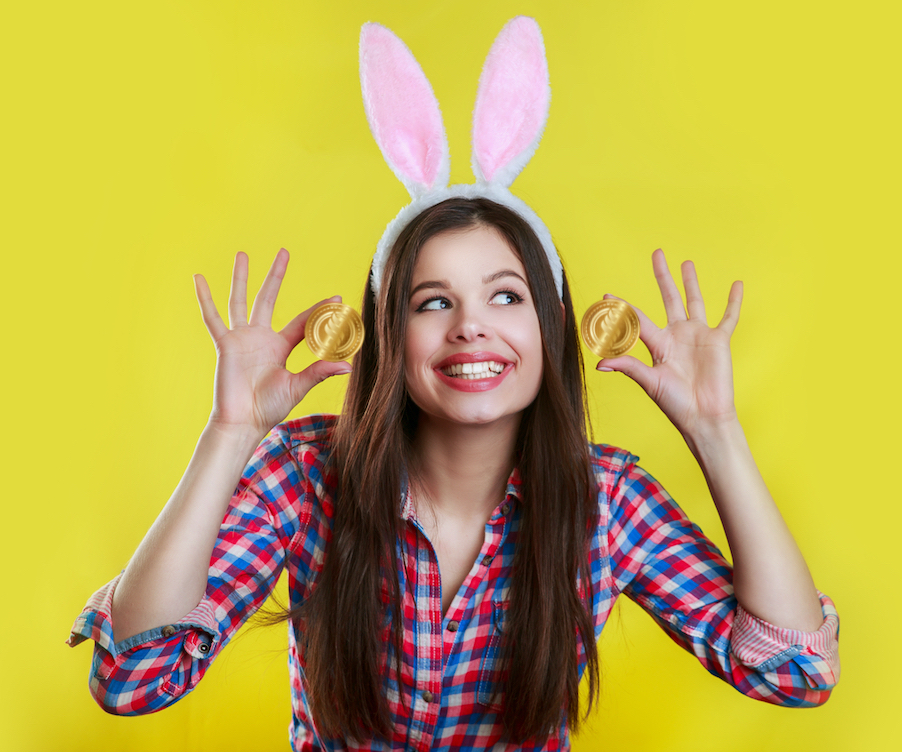 We wish you all a happy and prosperous Easter and hope you are all safe and well.
Progress!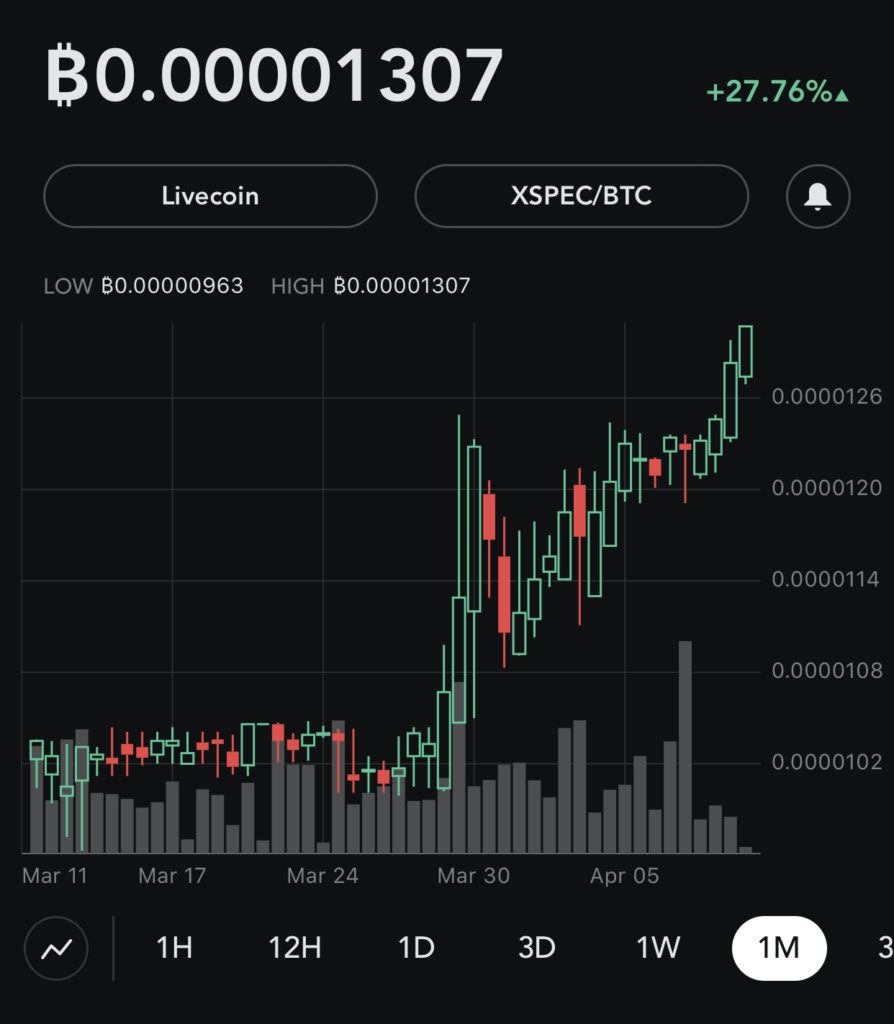 We are happy to share some good news and progress. Above is the 1 month chart from Blockfolio showing a steady increase in Spectrecoin value. Thanks to everyone for believing in this project.
New Exchanges
We are announcing two new exchanges this month, both with their characteristics and different advantages for Spectrecoin. We will continue to seek further collaborations actively, and three additional exchanges accepted Spectrecoin so expect even more listings soon.
Probit
We are truly excited to announce that Spectrecoin has been listed on top Korean exchange Probit with an XSPEC/BTC trading pair. Probit has an adjusted trading volume in excess of $34,000,000,- per day (Volume from spot markets excluding markets with no fees and transaction mining) and will give us some long-desired volume of trade and liquidity for investors. See the summary below for Probit and how they describe themselves.
ABOUT PROBIT EXCHANGE
ProBit Exchange is a global Top 20 crypto exchange in real daily trading volume that has successfully completed over 200 rounds of IEO. ProBit Exchange also features over 300 trading pairs - one of the highest in the market.

ProBit Exchange Key Figures
300,000+ monthly active users
2,500,000 monthly web visitors
40,000,000 users on partnering aggregators and wallets such as CoinMarketCap
Global outreach in 8 key languages & markets provided

Join our active programs and get a multitude of benefits!
1. Trading Fee Discount: Buy PROB, pay trading fees with PROB & get as low as 0.03% trading fee
2. Trade Mining: Stake 100,000 PROB and get back 100% of trading fees in PROB when trading BTC, ETH and XRP
3. Stake Mining: Stake PROB and earn PROB at a rate of 4% per annum
4. Referral Program: Earn 10-30% of trading fees for referring friends to ProBit

ProBit Global: www.probit.com
ProBit Korea: www.probit.kr
ProBit Telegram: https://t.me/ProbitEnglish


Probit exchange about themselves
SouthXchange
We are excited to partner with a small but solid South-American exchange this month. This exchange has been trading since 2015 and although not well known, appears to be consistent, easy to use and has an active Telegram group and good communication. We have been listed with an XSPEC/BTC trading pair.
SouthXchange is a currency management platform operated by PRO-Systems. It is designed and built with security, simplicity and usability in mind. We believe that cryptocurrencies have the potential to change the world, and our mission is to provide the necessary tools to make it happen. This exchange platform is our first step towards that mission.

PRO-Systems is an Argentina-based company composed of highly trained software engineers. It has over 10 years of experience working on complex and high profile enterprise applications. Since 2012 it has been actively involved in cryptocurrency related projects.

Southxchange about themselves
Funding
We are still looking to raise additional funding for development and marketing and will offer XSPEC for OTC sales to any interested party. Please DM @Mandica on Discord or e-mail [email protected] to discuss this. We are also accepting BTC donations on 31xGDqBbmkjwGHfkgCBH5mPrY5sDDaKSVQ - all the funds raised from any donation will ONLY be used for development and marketing. If you wish to donate in any other cryptocurrency or in any other way please contact @Mandica or e-mail as above.
Exchanges
Probit: https://www.probit.com/app/exchange/XSPEC-BTC
SouthX: https://www.southxchange.com/Market/Book/XSPEC/BTC
Crex24: https://crex24.com/exchange/XSPEC-BTC
Livecoin: https://www.livecoin.net/en/trading/XSPEC_BTC
Altilly: https://www.altilly.com/market/XSPEC_BTC
Citex: https://www.citex.co.kr/#/trade/XSPEC_BTC
Other links
Website: https://spectreproject.io/
Wallet downloads: https://download.spectreproject.io/
GitHub: https://github.com/spectrecoin/spectre
Block explorer: https://chainz.cryptoid.info/xspec/
Coinmarketcap: https://coinmarketcap.com/currencies/spectrecoin/
Discord: https://discord.gg/ckkrb8m
Twitter: https://twitter.com/Spectrecoin
Bitcointalk: https://bitcointalk.org/index.php?topic=4434053.0
Reddit: https://www.reddit.com/r/XSPEC/
Telegram: https://t.me/spectrecoin
Facebook: https://www.facebook.com/spectrecoin/
All the best from the Spectrecoin Core Team!