I would first like to apologise for a very late newsletter. I know that we stated that we would issue a bi-weekly newsletter and we have done (more or less) for some time now. This time there has been a lot going on, both with Spectrecoin, the summer holiday, family and 'real life' stuff for me and others. This week marks the end of the summer holiday and back to work for most and kids back to school and full focus back on the development and promotion of Spectrecoin. On the plus side Spectrecoin is thriving and all the devs and team are busy building the best privacy coin yet.
I would also like to gauge the feeling around having a monthly newsletter with some more in depth detail and other short updates in the #announcement channel instead of a bi-weekly one.
Update on the hard-fork (it worked!!!) and funding update
New Spectrecoin GitHub organisation and teams
New website and GitHub hosting with version control
Automated builds for Linux distros
Naming conventions for Spectrecoin
Raspberry Pi & Spectrecoin
Please bag-holders, get involved with promoting Spectrecoin
AMA #1
GitHub Last Month
The development and website team have been busy over the last few weeks with a successful hard-fork, launch of the new website hosted on GitHub and various fixes and wallet releases. As you can see there is a lot of development activity on GitHub over the last month.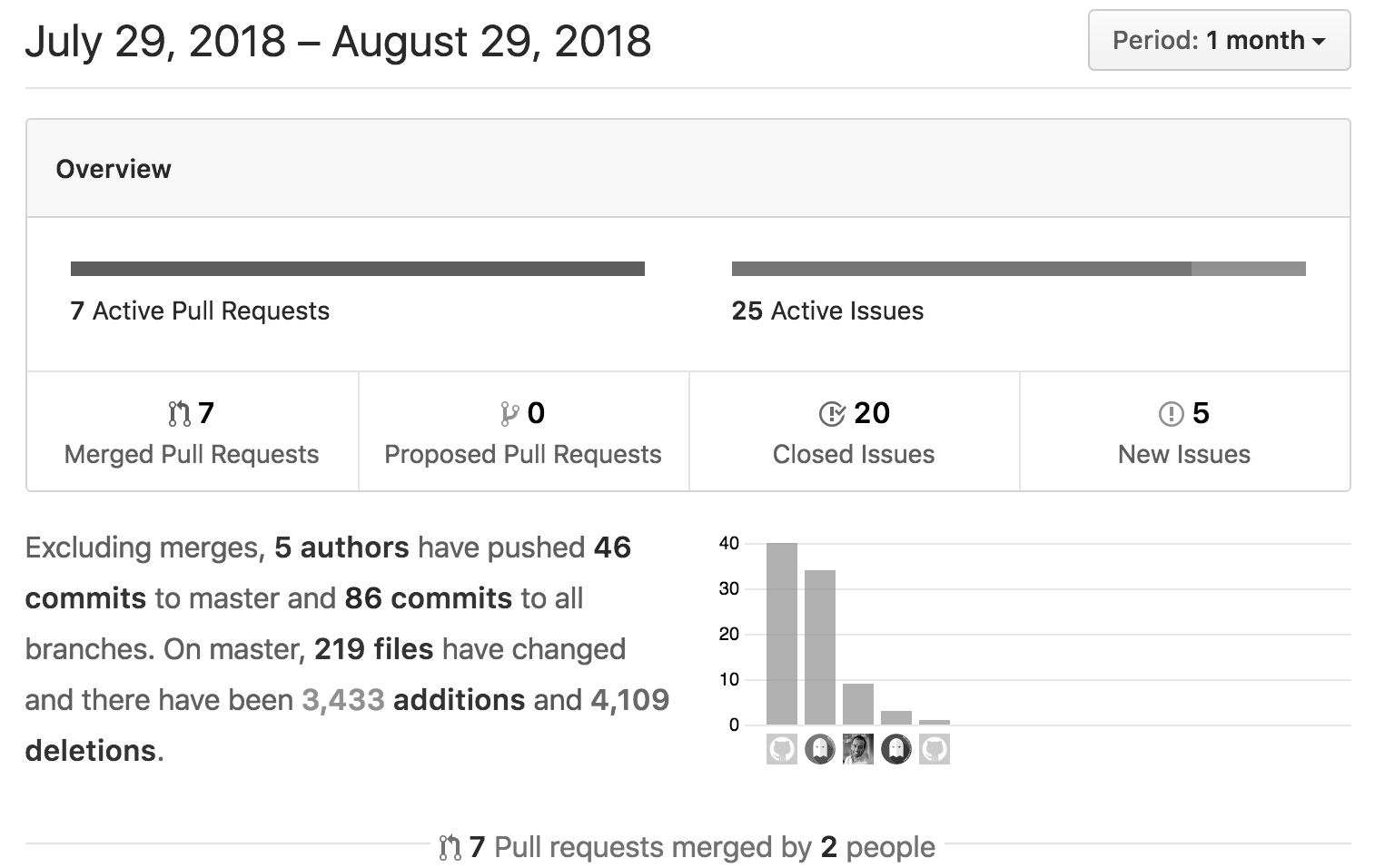 Hard-Fork update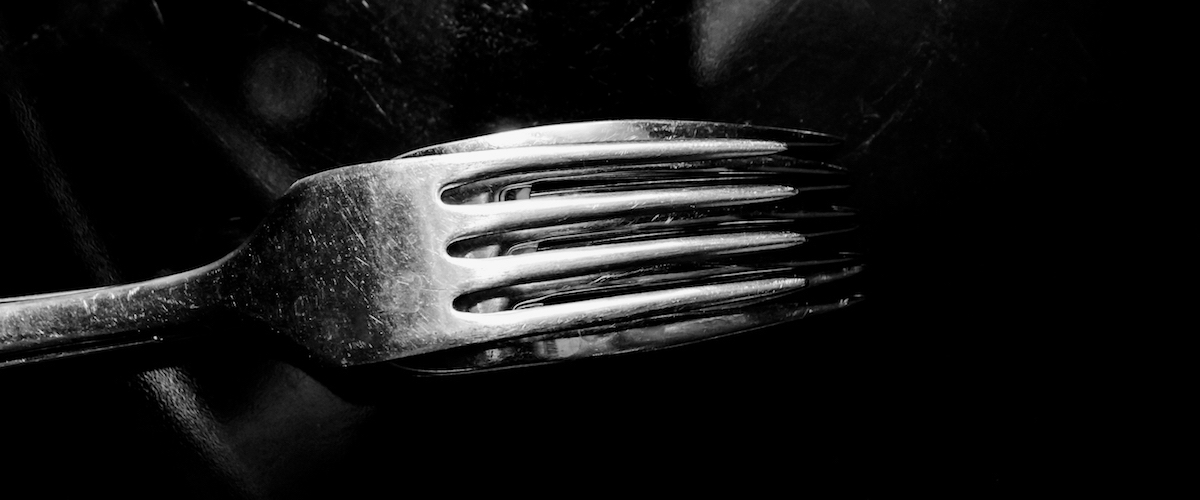 The Spectrecoin network enforced a consensus update (hard-fork) on Tuesday, 21 August 2018 22:01:52 (GMT) to introduce 'Development Contribution Blocks' and replay protection. The first divergent block between the new Spectrecoin v2 chain and the old version was Block #805675. The update has been a success and updates work as planned. The Spectrecoin network is now running only v2 or later wallets. The block explorer is running v2: https://chainz.cryptoid.info/xspec/ and all the exchanges are running v2. Please do not send coins between the V2 and V1 chain as it may result in lost coins! Big thanks to everyone in the Spectrecoin team and in particular our lead dev @Tek who made this transition to v2 work perfectly!!!
If you haven't updated already to Spectrecoin v2, do not worry, the wallet.dat file and your private keys are still compatible. Just make a backup of your wallet.dat file and download the latest version from GitHub and you're set. No need to do anything else. You can just overwrite the old version of the Spectrecoin wallet. If you experience any issues, just get help from joining our Discord server if you're not already a member.
Spectrecoin GitHub organisation
Spectrecoin is now set up as an organisation on GitHub with a better structure and teams that will handle different aspects of the development of the core code and also the auxiliary functions and infrastructure. This will allow a more efficient workflow and greater productivity. We have a website team, a core development team and now a Raspberry Pi team.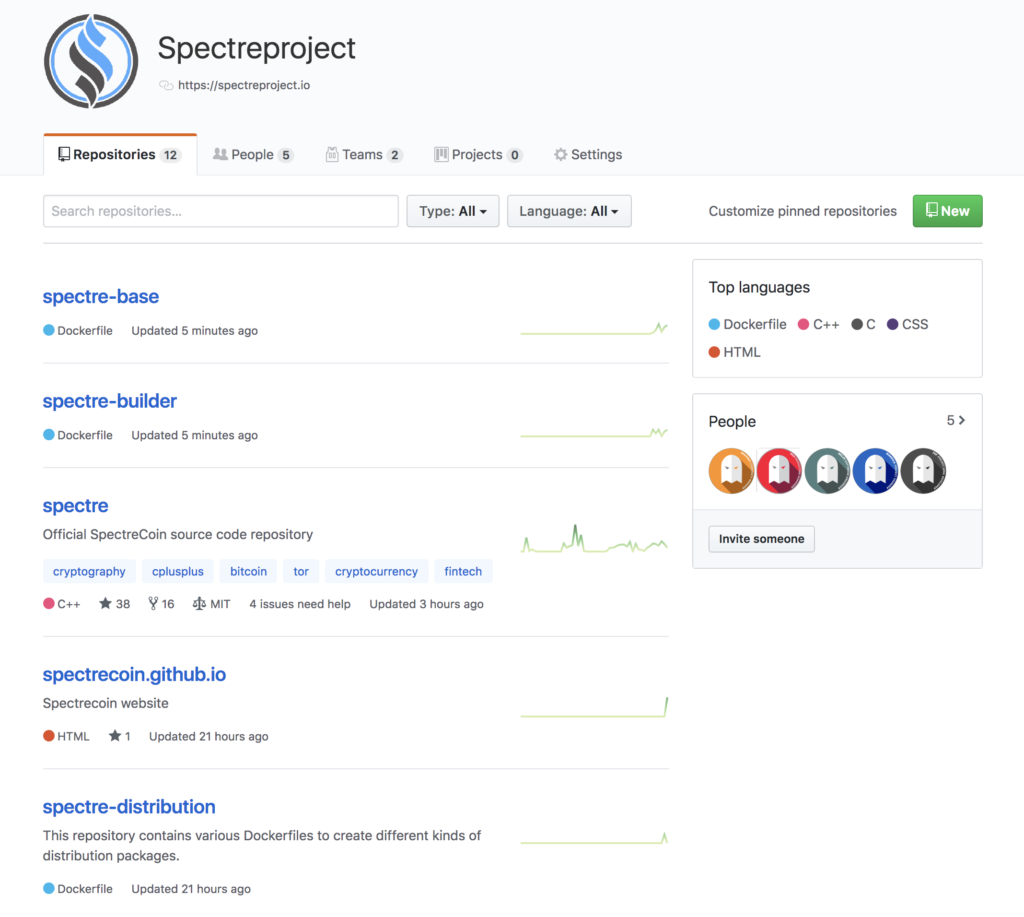 Website hosting moved to GitHub
The new website is also live: https://spectreproject.io/ Big thanks to everyone who has supported us this far and we now look to the future with exciting things on the horizon for Spectrecoin!!!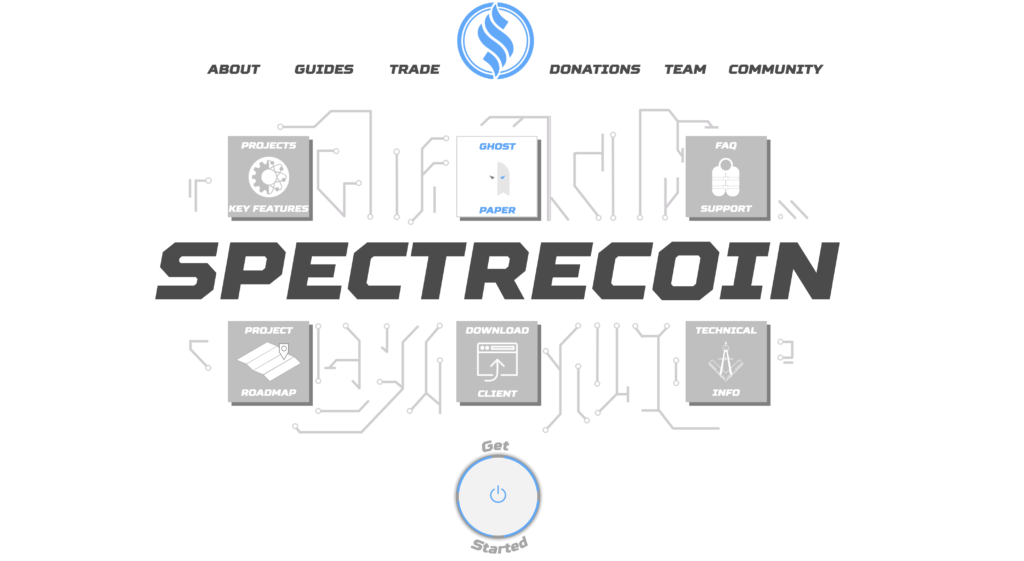 Automated Builds for different linux distros
@Helix has been hard at work to set up automatic builds for Spectrecoin for various Linux distros as a start. To achieve this @Helix is using services such as Dockerhub and Jenkins. The users who have followed Spectrecoin over the last few days may have noticed that we can now get builds out very quickly after new code has been released. The Mac OSX wallet is still not automated but this will not take long.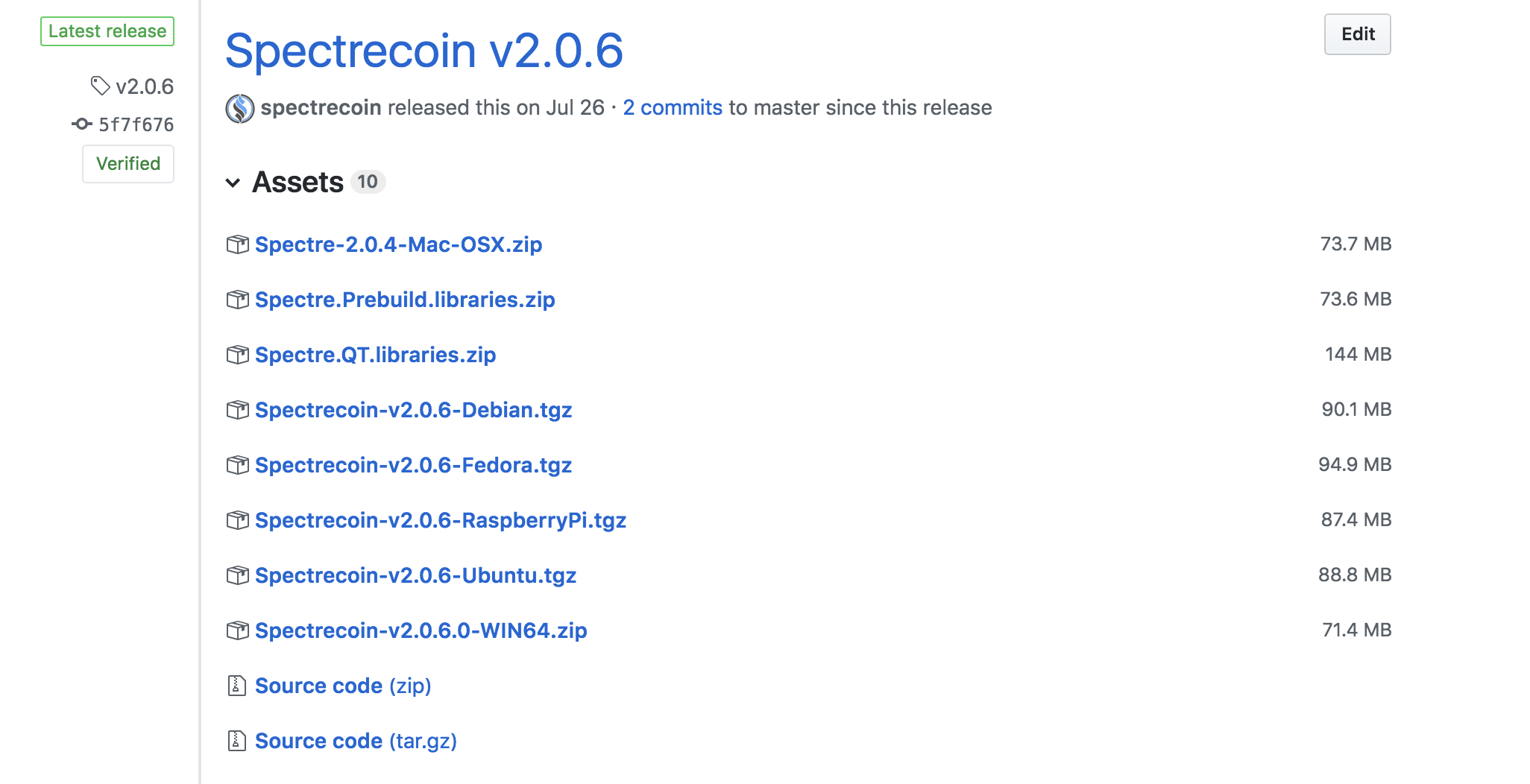 Naming Conventions
We will use the name Spectrecoin in all contexts to refer to the project and to the cryptocurrency. There has been some confusion over the last few weeks when we have used the term 'Spectre' and we have been mixed up with other projects with a similar name. Therefore, we urge all of you to only use the term 'Spectrecoin' whenever you refer to this project. Thank you.
Raspberry Pi & Spectrecoin
Some really good news that came out of left-field this month was the excellent contribution from a community member known as @Dave (@dave#0773 on our Discord server) who has been developing a 'bash' script RPC wallet for Spectrecoin that runs a Raspberry Pi (Raspbian Linux). Below is a screenshot of the wallet in operation accessed through VNC viewer. In short, you are now able to run the Spectrecoin wallet on a Raspberry Pi and stake with minimal expenditure of energy. For more information on this and to take part in the discussion please join the #raspberry-pi-kitchen channel on out Discord Server.
You will find the current Raspberry Pi version on the GitHub releases. @Dave also created a document that many may find interesting re. setting up a Raspberry Pi for Spectrecoin and also about the energy saved by using such a setup for staking. Raspberry_Pi_3_Energy
Maybe in the future we will see Spectrecoin branded Raspberrys…
AMA (ask me anything) #1
We have decided to include a "Ask me Anything" section in the coming newsletters so if anyone have any burning questions that they need answered please contact @beachguy or @RKh and we will include as many as possible in the next newsletter.
Q: Will Spectrecoin have a mobile wallet?
A: The answer to this is a big YES, Spectrecoin will have a mobile wallet for Android. We do not have a date for this yet and no detailed specifications. Spectrecoin was founded around an idea for a mobile platform for cash transfer using Spectrecoin as the settlement currency. We have come a long way from the initial ideas and plans and things change but we will still develop a mobile platform. It seems likely however that this will be a step-wise process with a basic wallet to be released first and additional features added on later. You will definitely hear more about this in the coming months.
Q: Roadmap says 2019 for Stealth Staking; what is in the works until then, or is that the sole focus for now?
A: The concept for stealth staking is in development but the coding effort has net yet commenced. There are a couple of reasons for this. @Tek who is the main developer for stealth staking needs to allocated more time to this and at the moment he is busy with improving the code, fixing bugs and making sure that the current staking system is sound. The second reason is that we need to consider if a version of Confidential Transactions (CT) or RingCT (as used in Monero) could be implemented in Spectrecoin. If Spectrecoin would implement a version of CT / RingCT then the current stealth staking concept might be deemed redundant or would need to be redesigned for CT. The bottom line is that stealth staking is coming but we need to make sure the concept, code and design is sound and adapted to other privacy features in Spectrecoin. We are also discussing the possibility of implementing a version of Dandelion++ which could improve network security. So, there are things going on and updates will follow.
Useful links: GitHub: https://github.com/spectrecoin/spectre/releases/tag/v2.0.5
Discord: https://discord.gg/ckkrb8m
Bitcointalk: https://bitcointalk.org/index.php?topic=4434053.0
Cryptopia: https://www.cryptopia.co.nz/Exchange/?market=XSPEC_BTC
Livecoin: https://www.livecoin.net/en/trade/index?currencyPair=XSPEC%2FBTC
Twitter (official): https://twitter.com/SpectreCash
Twitter (official): https://twitter.com/XspecRising