Welcome to the April 2019 edition of the Spectrecoin newsletter. We have three main features this time that I am sure you will appreciate. Firstly, we have now officially registered 'The Spectrecoin Foundation' in the UK and as a result the core team will no longer stay anonymous. Read on and find out a bit more about who we are and what this means for Spectrecoin. We are also proud to present the public testnet for our novel 'Proof-of-Anonymous-Stake' protocol. You can now experience first-hand the new staking protocol and generate totally private staking rewards. Finally, as we mentioned in the special edition of the newsletter, you can now trade our private coin 'SPECTRE' on Amsterdex. We are also including a section on how to set up and stake Spectrecoin on a Raspberry Pi as this is really easy to achieve and all the tests so far confirms that it's a really stable and maintenance free setup.
The Spectrecoin Foundation CIC is now a UK registered 'Community Interest Company'. This means that we are strictly a not-for-profit endeavour focused on developing and promoting our software, Spectrecoin.The remit for the foundation also covers an effort to encourage wider adoption and use of Spectrecoin. We are subject to UK rules, regulation and company law and the foundation is also responsible for managing the 'Spectrecoin Development Fund' to further the aims of the foundation. We are therefore accountable to the UK authorities with regards to our not-for-profit status and we will file financial reports just like any other UK company that will be publicly available. In this way users of Spectrecoin can be confident that any funds coming into the foundation are used only for product development and promotion. As the UK has strict laws and regulation around how companies operate, we feel that we achieve maximum transparency as opposed to a company registered in some offshore territory or other tax haven with relaxed but opaque corporate regulation and taxation.
https://en.wikipedia.org/wiki/Community_interest_company
A range of benefits for users and investors:
(1) The 'Spectrecoin Development Fund' is managed within a regulated corporate structure specifically set up to be a not-for-profit organisation where the stated objective is to benefit the community. This cannot be changed unless the corporation as such is dissolved.
(2) The current members of the foundation are dedicated to the long term development of Spectrecoin. The members have a personal stake in the project and a responsibility under UK law to manage the funds and further the stated aim of the foundation.
(3) There are currently 4 members (see below), but members can join and members can leave. The foundation in effect 'owns' the Spectrecoin official GitHub repo and the GitHub organisation and is therefore recognised as the only entity that will issue official Spectrecoin software. The foundation will also own all the right to the web domains and any other Spectrecoin intellectual property. That means that even if the original members would leave the foundation, other members could join and have 100% control over Spectrecoin resources in the future. The members would relinquish any control over any Spectrecoin asset upon leaving the foundation.
(4) Should the development fund allow, the foundation members could be paid industry standard salaries that would be subject to scrutiny under UK law. In this way, there are strict limits to the level of renumeration members could receive.
(5) The entirety of the funds will be used for development of the software, that could include hiring people or using contractors. Should the development fund be of substantial value beyond development costs and salaries, any surplus would be used for research grants or funding of research into privacy technology or to further the adoption of Spectrecoin.
(6) The fact that the foundation exists does not in any way detract from the objective of developing privacy focused blockchain technology, and does not in any way impose any restrictions on our research and development.
The Foundation Objective
Online privacy is of increasing importance in a connected society due to an increasingly complex and multifaceted threat picture. Many countries are also suffering from oppressive regimes that seek to block free communication and curtail online freedom. The Foundation will provide a global connected community with cutting edge privacy focused distributed ledger technology through the long term development of Spectrecoin. The Foundation will also seek to promote and encourage wider adoption and use of Spectrecoin. The foundation can through research and development contribute to the wider development and adoption of privacy focused blockchain technology, although Spectrecoin is already a fully functional privacy product. The global community will benefit from this technology that will endow users with the ability to protect their fundamental human rights to privacy online. We have a simple philosophy of protecting your right to privacy. We do not have any political aims or views.
About Us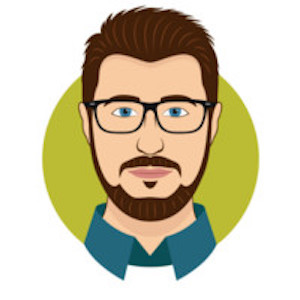 Eirik Korsell (founder)
"I have been interested in cryptocurrencies since I first came across Bitcoin around 2011. I decided that I wanted to create a privacy focused crypto as I believe in my right to online privacy. This culminated in the creation of Spectrecoin in 2016. I live and work in London, UK"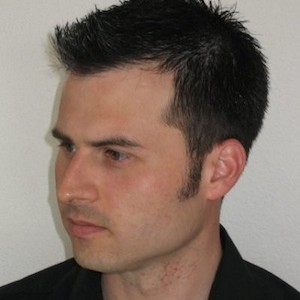 Philip Mueller (lead developer)
"I am a professional software architect and developer with over 20 years of experience. Cryptocurrencies are fascinating in general, but Spectrecoin with the combination of Proof-of-Stake and privacy tech is truly unique. I live and work in Switzerland."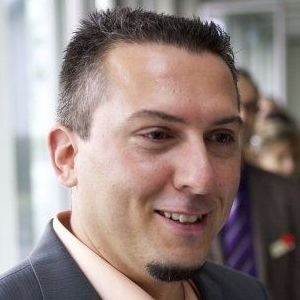 Yves Schumann (developer)
"As a professional software engineer I'm working with focus on every kind of automation, version control and developer tooling. The interest in blockchain technology and some fortunate circumstances pointed me to Spectrecoin, where my interests and knowledge fit perfectly. I also live and work in Switzerland."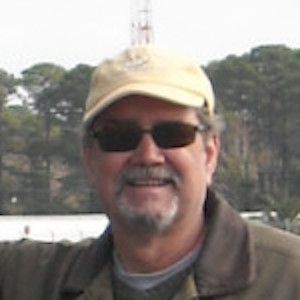 Neil Borum (community manager)
"Crypto miner, trader, and occasional investor since 2013. Small business owner and now retired. Enjoy the beach, travel, fishing and music. I live and work in the US."

After being in development and testing for more than 6 months, we now have a stable pre-release of Spectrecoin v3.x and we are ready to open the v3.x testnet to the public. You can also run this v3.x version on the mainnet and it's all set for the upcoming fork in May 2019. There may of course be some minor changes before the final release. So, if you want to run Spectrecoin v3.x you need to download from our GitHub repo but you need to look for the latest pre-release. Be aware that if you run v3.x you will initiate a reindex and this may take some time, hours at least. Therefore, as is the case with any update, make sure you have backups of essential data and your 'wallet.dat' file and/or your relevant private keys. If you feel unsure about what you are doing, you can just wait for the final release that will come with a detailed upgrade guide.
https://github.com/spectrecoin/spectre/releases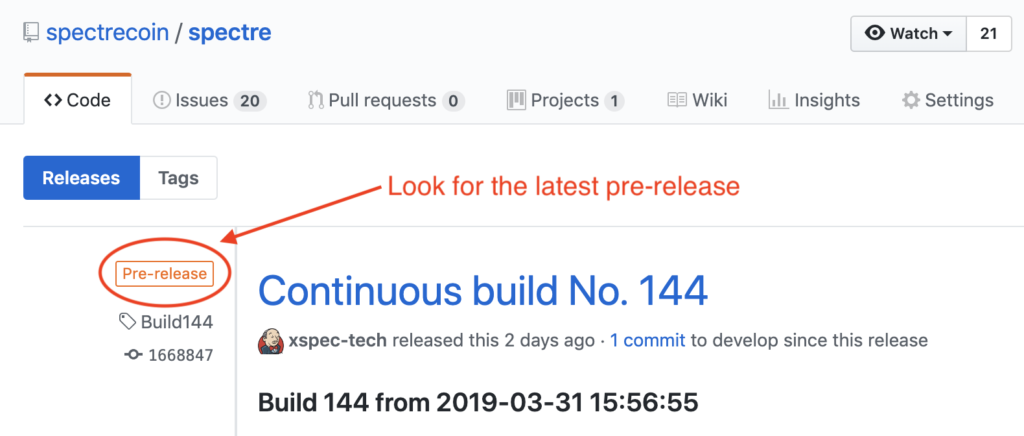 Production release of v3.x: around 25th April 2019
v3.x hard fork: 17th May 2019 (17/05/2019) @ 20:00 GMT / UTC

2300 hours Moscow Standard Time (MSK) / Eastern European Time (EET)
1600 hours Eastern Daylight Time (EDT) US
NOTE! Do not use the pre-release 'bootstrap' for the testnet as this is a mainnet bootstrap. You will need to sync the testnet, but this shouldn't take too long.
If you want to run Spectrecoin v3.x on testnet and see how 'Stealth Staking' / PoAS works, you will need to download the latest pre-release from the above link and you will need to start your wallet software using the `-testnet' switch.
If you want some testnet coins to stake please contact me (@mandica) or @tek through our Discord Server and a 'Direct Message'. You will need to convert the tXSPEC to tSPECTRE in your wallet to use 'Stealth Staking'. We hope that you will provide some feedback if you use the testnet.
I wanted to share my experience with staking Spectrecoin on a Raspberry Pi and I would highly recommend this. I have been staking Spectrecoin on a 'Raspberry Pi 3 Model B+' now for around 8 weeks (got it on 4th Feb) and it was easy to set up and has been running crash-free and ultra stable since 4th Feb. It's literally a set-and-forget situation and you don't need to worry about your desktop or other PC crashing or restarting and all sorts of other scenarios. A dedicated staking box is small, energy efficient, silent and I am not going back to staking on my desktop.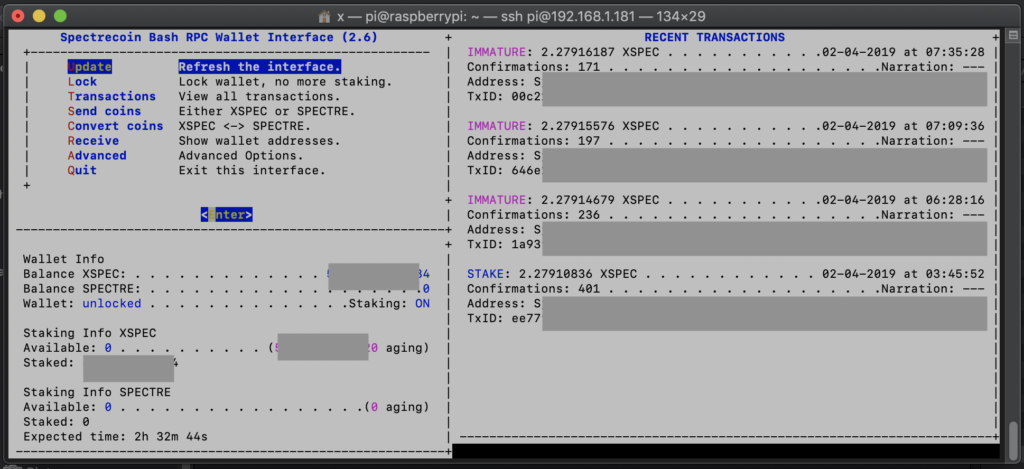 This is what I used to set up Spectrecoin staking on a Raspberry Pi:
Raspberry Pi 3 Model B+ (in the UK this is £34.86,- from Amazon.co.uk)
Raspberry Pi 3 Power adapter UK/EU 5V 2.5A
Raspberry Pi 3 Case - Black/Grey (not essential but protects your Pi)
SanDisk Ultra 64GB microSDXC Memory Card
Check out the following step by step guide for how to set it up: https://www.publish0x.com/spectrecoin-fans/guide-staking-spectrecoin-on-a-raspberry-pi-xrwnk
There is also a dedicated Raspberry Pi channel on our Discord server with more information and a friendly helpful community to get you going. If you haven't joined our Discord server already, then do that and find a channel called: #raspberry-pi-kitchen

We are excited to announce an important milestone in our partnership with The Amsterdex Exchange (https://amsterdex.com/), the first and currently the only exchange to integrate our private coin SPECTRE for trading. Amsterdex is a privacy focused exchange based in The Netherlands and require NO personal details to register and trade, no KYC or any other details. You can simply sign up using an e-mail address and start trading.
This is the perfect partnership as we approach the release of Spectrecoin v3.x with "Stealth Staking" as you can now keep your balance private, stake in private and use Amsterdex to deposit/withdraw and trade in private. This provides through and through privacy from stake to trade using only SPECTRE. If you haven't used Amsterdex before please take some time and try it out. This is an up and coming exchange with a very responsive trade engine and we have a close cooperation with Amsterdex so you should receive excellent support if needed. Please have a look at this special edition newsletter for further information: https://news.spectreproject.io/spectre-amsterdex/
Website: https://spectreproject.io/
GitHub: https://github.com/spectrecoin/spectre
Block explorer (v2): https://chainz.cryptoid.info/xspec/
Testnet explorer (v3): https://chainz.cryptoid.info/xspec-test/
Coinmarketcap: https://coinmarketcap.com/currencies/spectrecoin/
Crex24: https://crex24.com/exchange/XSPEC-BTC
Amsterdex: https://amsterdex.com/exchange?market=xspec
Discord: https://discord.gg/ckkrb8m
Twitter (official): https://twitter.com/Spectrecoin
Twitter (official): https://twitter.com/XspecRising
Bitcointalk: https://bitcointalk.org/index.php?topic=4434053.0
Reddit: https://www.reddit.com/r/XSPEC/
Telegram: https://t.me/spectrecoin
Facebook: https://www.facebook.com/spectrecoin/